Popular products
Order it for you or for your beloved ones
Your healthiest backup meal
when every minute counts,
Healthy: give all the 20+ essential vitamins and minerals your body needs.
Delightful Taste: Amped-up flavors and smooth texture
Convenience: herbal dry mix for a functional cocktail meal
Time: quick, easy to prepare <1 min.
Shop Now
What is the secret of the WISEMEAL?
COMPLETE NORISHMENT

Packed with protein, essential fats, carbs, fibre - all you need to fuel your ambition

WIN- WIN

With WISEMEAL, nutritious eating becomes a breeze - good for You and for the palnet.

HERBAL PRODUCTS

Our plant-based, 100% vegan WISEMEAL ensures no animal products are used.

TIME SAVER

A full meal in a jiffy. Say goodbye to long shopping lists, cooking hassles, and a pile of dishes.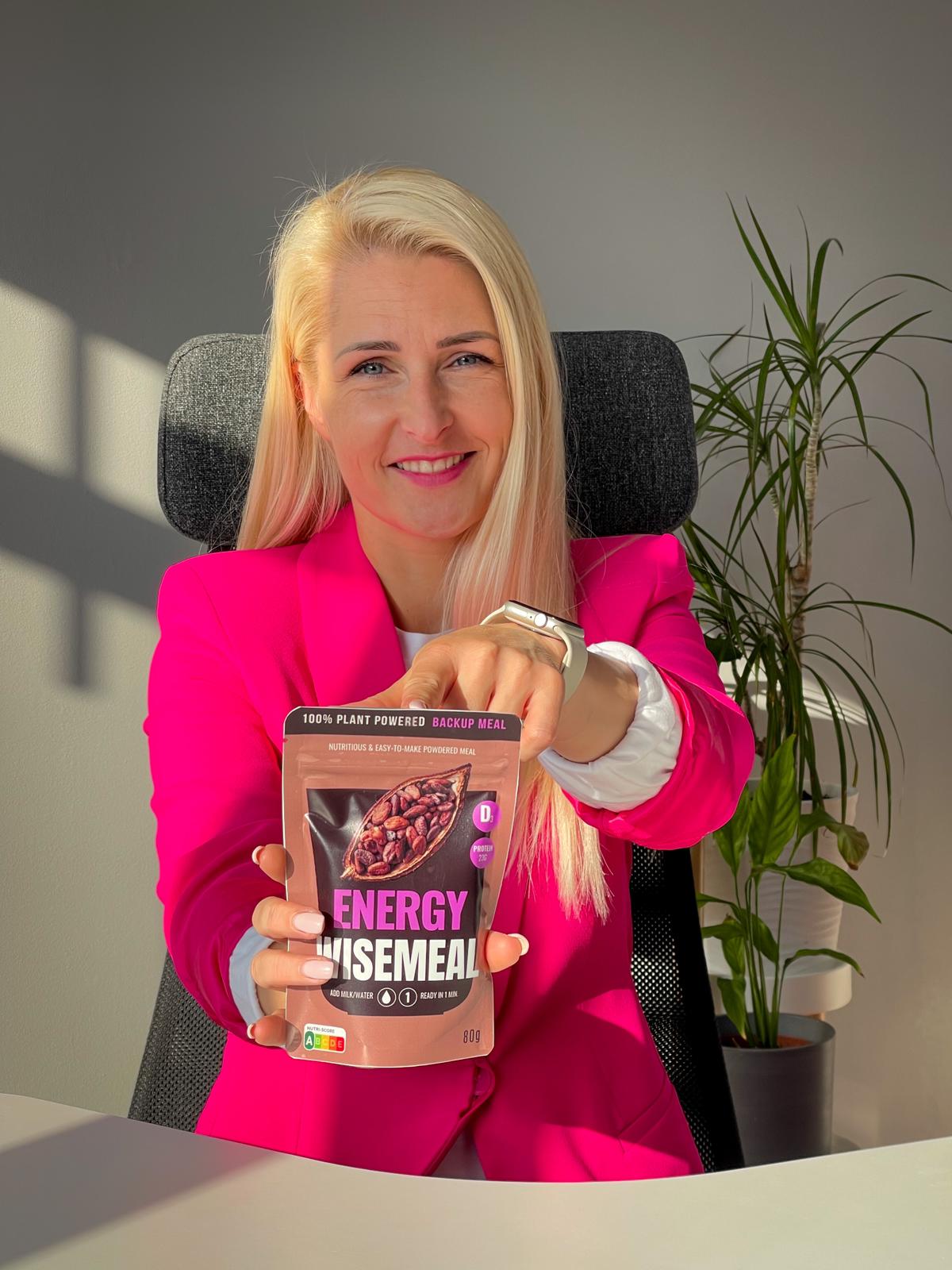 MEET THE FOUNDER
I still want You to cherish the warmth of the classic food choices that gather us around a table filled with love. But we all know that life doesn't always grant us that luxury. In those anxious times, when the world asks too much, WISEMEAL will have your back. It's a promise. Through sacrifice and risk, #WISEMEAL is born—a comprehensive, plant-powered meal mix brimming with necessary nutrients and it's ridiculously easy to prepare. It's your go-to for a #healthy meal on the fly, no matter where you are. WISEMEAL is made especially for #ambitious people like You, because I know you're all about those #wisedailychoices. Now, I share this wisdom with you, for you. Let's make life wiser, one meal at a time!
discover more >>
here's more to love about WISEMEAL:

No artificial ingridients
ON MISSION FOR EVERYDAY PEOPLE IN EVERYDAY SITUATIONS:
Is WISEMEAL right for you?
A SMART ALTERNATIVE IN AN INTENSIVE WORKDAY

WISE meal is a great food partner to avoid hunger "crisis" and keep energy throughout the day.

VALUABLE MEAL FOR THOSE ON THE MOVE

WISE meal - a good ally for your family holiday adventures in nature. With WISE meal, you will avoid unnecessary spending in stores and low-quality food.

THE POCKET-SIZED ADVENTURE ALLY

WISE crisps and meals - always at your fingertips when you need a fresh sip of energy.